NOTA BENE
---
SONG OF MYSELF
In 1960, at age 16, I purchased my first book. It was Hazel Barnes's translation of Jean-Paul Sartre's Being and Nothingness (1943), whose 500 pages I turned uncomprehendingly.
By Roger Scruton, Claremont Review of Books [10 5 2017]
---
The Circuitous Path of Papa and Ezra
Ernest Hemingway and Ezra Pound's friendship spanned continents—and ideologies.
By Allen Mendenhall, The American Conservative [10 5 2017]
---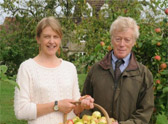 Dialogues in Scrutopia
On the recent works & widespread influence of Sir Roger Scruton.
By Daniel J. Mahoney, The New Criterion [4 5 2017]
---
FAREWELL TO THE TAMBOURINE MAN
The guitarist Bruce Langhorne, who backed Bob Dylan in the sixties and bore witness to several seismic cultural shifts, died last week.
By Amanda Petrusich, The New Yorker [21 4 2017]
---
Jane Austen: Galloping girl
Tory or radical, prude or saucepot—there have been many Jane Austens down the ages. But her genius lies in dramatising the thrilling risks of living at breakneck speed
By Freya Johnston, Prospect Magazine [7 2 2017]
---