Paolo Virzi La Pazza Gioia

Valeria Bruni Tedeschi used to be famous partly for the fact that she happens to be Carla Bruni's half sister. Nonetheless her reputation is high, as one of Italian cinema's finer actresses. With 'La Pazza Gioia' she may have finally made a 'career defining movie', in the vein of how 'Gone with the Wind' defined Vivienne Leigh. Vivienne Leigh was also Blanche in 'Streetcar named Desire', perhaps her best role. What links Streetcar with La Pazza are the manifold aspects of female psychosis and what roles the male characters play in creating that precarious condition. Rather than being at fault, the deformed souls that crowd into mental institutions are actually victims, mainly of other people's desires gone wrong.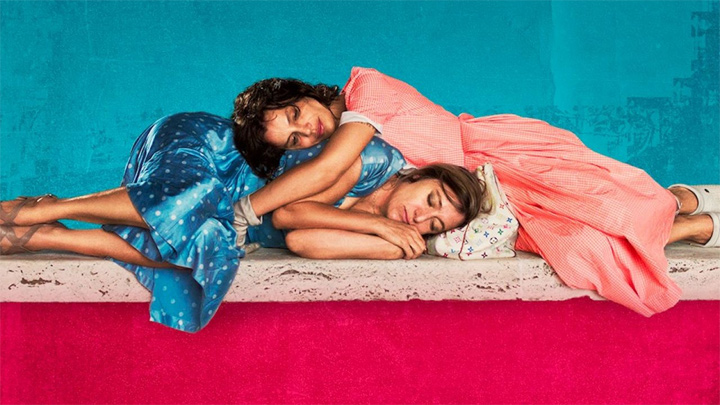 Beatrice ought to be angry that her husband ripped her off but she is more confused than angry because she loves him and yearns to be with him again. Still her time comes to get her own back when Donatella, played by Micaela Ramazzotti, appears to join the crazies. Donatella is in a bad way because she has attempted suicide - well? Well, not only but she tried to take her infant child with her. Echoes of Ted Hughes's women here. What can be done? Nothing, we realise this at the end but not before the film's adventurous and funny streak leads us through a thrilling and dangerous romp through the unbearable but stylish snobbery of the Italian borghese life.
Because we are made to feel sorry for just about every human being in this film, the tragi-comedy is sad and yet it is also optimistic - given the way the feminine mind is generous in friendship and in love - the film swings like a pendulum inside the male psyche watching but, kind of gently. To crew and cast alike: Bravi!